A message from former Councilmember Tim Male: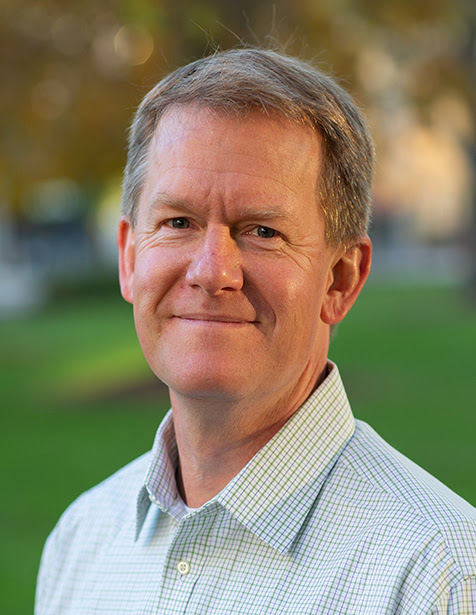 As a three times-elected Ward 2 Takoma Park City Council member, PhD biologist, former White House CEQ staff (2014-2017), environmental nonprofit CEO, who led adoption of the youngest voting age in America, I'm ENDORSING SETH GRIMES FOR MAYOR OF TAKOMA PARK
In four years on the City Council, Seth led (or supported colleagues in) passage of major policy changes and community investments — covering environmental action, voting and inclusion, community services and revitalization, and more — that made those four years among the most consequential in recent city history.
And he did that while stressing fiscal responsibility that kept property tax increases way below the inflation rate.
Seth has articulated a compelling vision for the city's future: a place that cares for the needs of struggling neighbors. A place taking concrete steps on climate action and housing, reining in recent years' tax and spending increases, with inclusive government, and with great communication to residents.
Seth will be as effective as mayor as he was as councilmember and community advocate. I believe he will be a unifier who will heal divisions and build lasting progressive policies.
Continue reading past my signature for more detail — and you'll find even more at https://bit.ly/3MSFKØg. Or stop here with my assurance that Seth Grimes would be a huge asset to Takoma Park as Mayor.
Please mail in or drop off your city ballot today with Seth Grimes as your #1 pick for Mayor of Takoma Park.
Tim Male
---
DETAIL…
Seth excels as a community and resident advocate. Seth and I both began our time on City Council in 2011, but I knew him through his community advocacy and volunteering work before that and that he has since continued non-stop.
He has served on environment, taxation, Takoma Junction and other city committees. Served as president of one of the business associations in the city, a member of the Regional Transportation Planning Board (bringing millions in transit investment to the city), and in volunteer efforts like Takoma Park Mobilization (which he co-founded), Shepherd's Table, and the Board of Social Services for the county. His tireless service through city, county and state advocacy – and direct service like food delivery to families in need – demonstrate just how much he loves Takoma Park. I can't think of any better way to explain the amount of time he has put into it.
Seth is really the singular candidate when it comes to having a record of accomplishment and future commitments on climate change, reducing greenhouse gases, and the major electrification of our economy and roads. Especially given both opponents vote against the city's climate resolution that was very similar to the one all our state elected officials voted for in Annapolis, I just don't see anyone other than Seth taking on climate change, energy, and transit with the seriousness this infrastructure investment deserves.
CLIMATE CHANGE
If you care about the issue of climate change as one of your top three priorities for the city, Seth is a fantastic choice. Recent Takoma Park mayors have been great on many issues, but climate is not one they have prioritized in terms of putting dedicated, personal attention and significant agenda time on it.
Seth is the only candidate with a detailed position on ways we can do more on climate change, and on water quality, parks, transit, bikes, electric cars and trees. And he is the only candidate who talks about the short-term opportunity for the city to help residents and businesses make full use of Federal funds through the Inflation Reduction Act to put dollars behind climate solutions. And he has spoken and advocated for action on the long term opportunity for the city to transition to a greenhouse gas-free energy system.
I just haven't seen evidence from the debates, their websites or their voting history that Talisha or Jarrett would prioritize substantial action on climate change. Let me give just one example to back this statement up.
We all celebrated when our state representatives joined all other Democrats in passing the Climate Solutions Now Act of 2022, committing the whole state to drop greenhouse gas use by 60% in 10 years and to be net zero by 2045, and for the state's agencies to write a plan to make it happen by 2024. Yet Jarrett and Talisha both voted against a milder 'resolution' in the city that – like the state law – had ample provisions addressing environmental justice and directing agencies to really think about costs and how to reduce the barriers for all residents. Why is one action by our Democratic delegation in the state cheered, but a simpler action for an 18,000-person community with a less complex climate challenge than the state acceptable to oppose? It isn't. Seth is really the singular candidate when it comes to having a record of accomplishment and future commitments on climate change, reducing greenhouse gases, and the electrification of our economy and roads.
NEW CONSTRUCTION AND REDEVELOPMENT
All three candidates are strong supporters of more housing and retail development, whether on New Hampshire Avenue, along the Purple Line corridor or adjacent to Old Town in DC. All three candidates support a partnership structure through which to demolish the old recreation center we acquired from the county on New Hampshire Avenue and with a developer, share costs and build a big new apartment building with a public recreation center within in. But the city hasn't seen a new apartment building constructed in a decade or built any of its own projects in that time.
Seth is likely to focus on a revision of the city's master plan (which is overdue) and the way plans can be used to guide and incentivize what projects developers pursue. I support this approach because plans like this and one of the essential tools available to the council to use, given how much of development process otherwise happens at the county level. Seth also seems to be the most likely candidate to put personal attention into bike access, transit services, and electric vehicle charging infrastructure. Seth has a successful history in instigating and securing changes in new development projects on the DC side of Takoma that have benefited the city. Seth has also championed the use of past and future development plans to promote and guide sustainable investments and I expect his election will lead to really substantive commitments in these plans to climate-smart development requirements for city and nearby areas.
POLICY
For better or worse, decades ago city voters adopted a charter that gives us a weak mayor, a strong city council, and an even stronger city manager and management. Our manager makes more than $180,000 per year and many senior staff are generously paid too. The tradeoff for those high salaries is that we should be able to hire people who are really, really good at what they do.
So the part-time Mayor and Council's role is partly to write policies for the city's expert work force to adopt, for the Council to hold the city staff accountable for work under those policies, and to keep pursuing changes to policy until we get it right.
In Seth's years on Council, he was extremely effective in passing laws that established new policy for the city staff to implement. Led passage of ban on neonicotinoids and other cosmetic lawn pesticides. Led passage of a ban on carcinogenic polystyrene food containers (on behalf of middle school students). Helped lead passage of lower voting age. Led passage of a change to require landlords to let political candidates reach voters in apartment buildings. Led efforts to win $2.3 million in federal transportation funding. Led effort to open the city library on Sundays (opposed by city management). Led passage of the requirement for commercial buildings to do recycling (for years they had gotten away with not doing so while homeowners had to). Helped pass a new sidewalk construction policy. Helped pass and fund the city's (then) new composting collection program. Helped pass law to allow ex-felons to vote. Helped pass the first effort to plan a new New Hampshire Ave recreation center. Helped increase the budget support for the Takoma business association.
Many of these actions made Takoma Park an early municipal leader in something that many other communities or states have since started working on.
Seth's list of other policy accomplishments is significant, especially because they took at least four votes to make happen. In other words, regardless of whether you find Seth to be a warm and fuzzy, sit-down-and-have-a-beer-with kind of person, he's been able to build political bridges with others on council to again and again get policy change to happen.
BEING MAYOR
We need a mayor who isn't afraid to push hard to get city staff to act and departments to change priorities. Seth will not be afraid to be that mayor and to help other councilmembers be effective in pushing an often resistant bureaucracy. This is important on little things but sometimes big ones too. Inconsistent and seemingly persecutorial code enforcement on one resident but not a neighbor is one example. Getting the city to act on policies the council has previously passed is another. It's a tribute to Seth that he can do this while still earning the endorsement of the Union for city employees for mayor.
Seth's core strength to voters that should make him stand out among the three candidates is that Seth is and will be effective both in writing policy and in advocating for constituents across all the bureaucracies – including the city's – that often get in the way of good neighborhood projects happening.
COMMUNICATIONS
Seth's commitment to communication is exceptional. Any of you who know me from time on Council know how important I think it is to share detailed, not sugar-coated, summaries of the decisions before Council, critical facts, why the issues important, how I planned to act or vote and where I needed help. Throughout his time on Council, and through hundreds of blog posts before and since, Seth is clearly the only candidate who has a consistent record of working hard to share information so that busy people who cannot attend council meetings or keep up with issues still have information.
For example, he has personally knocked on thousands of doors – of houses and apartment buildings – just during this campaign. Seth's history of sharing shows me that he would work hard to be inclusive of residents throughout the community and that far more people would be able to access information about what and why he and the council and city are doing what they are doing and how residents can participate.